Lately I've been seeing stars. Lots of stars! Star quilts, specifically.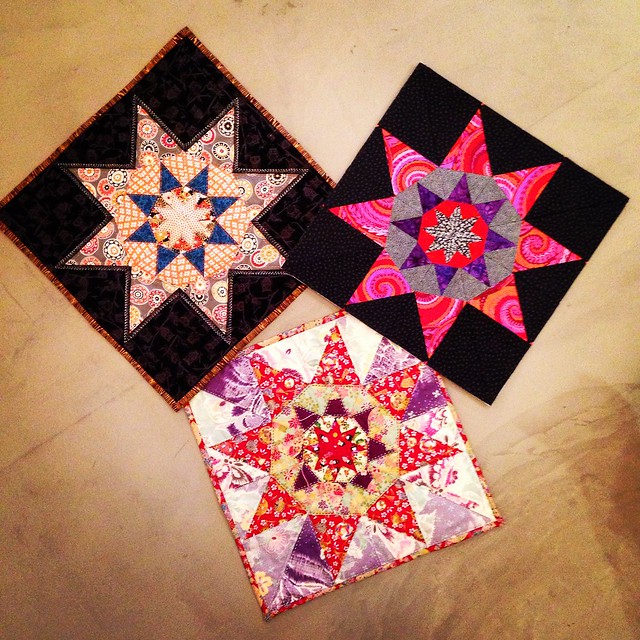 This one is to keep, made from gorgeous Japanese fabrics sent to me from my friend Kaori, who lives in Chiba.
The star shape was a great compliment to the fabrics,  and simple hand stitching really defined it.  Oh, I love it!
I enjoyed making it so much that as soon as I was done, I started on one for my little sister in law.  She asked for orange, brown and red.  I threw in teal and black.
Rows of ombre stitches make a halo effect, so that the star almost twinkles.
And now I'm working on one that will go back to Japan, to Kaori's daughter, Anna.  Hers is getting the same "twinkle treatment".
Which kind of brings me back to where I started.  :)  Mine will eventually go up on the quilt wall.
If you'd like to make your own, you can find the Drawn Together foundation paper piecing star pattern in the Little Quilts Book by Sarah Fielke and Amy Lobsiger.  (It's a great book, I plan to make a few more little quilts from it!)